---
HERMES
- Summer windows installation - Ceramic & leather - 17 rue de Sèvres - Paris - 2017
Création

atelier-laps
/ Céramist : Christophe Garcia ©Alex Profit
Pools ladders, made of porcelain, occupy the windows and are reflected in the mirror on the ceiling.
The mosaic decorating the walls is handmade by the workshop Laps, with a set of small leather falls.
The installation echoes the former Lutetia swimming pool, which used to occupy the premises of the store's architecture.
---
FLYING CARPET
- paper and electro-magnet - 2018
---
HERMES
- Christmas windows installation - Wood & silk - 17 rue de Sèvres - Paris - 2016-17
Création

atelier-laps
A monumental ribbon like a wave invades the windows, bringing to life Hermès' annual theme "Nature at a gallop".
It echoes both the ribbon that evokes the Christmas season, and the movement of water in its power, a nod to the old Lutetia pool with artificial waves.This moving ribbon, constrained in a box, composes a set of loops, rollers and perspectives from the street. The scale of the composition creates a daring landscape true invitation to travel. A sort of Möbius ribbon, it is also the story of a material that is transformed, metamorphosed.
Inside the store, a long table is topped with a suspension of colored and trimmed straps. Further on, mountains of stacked gifts, made of wood bones and wrapped in silk offer the magic of Christmas.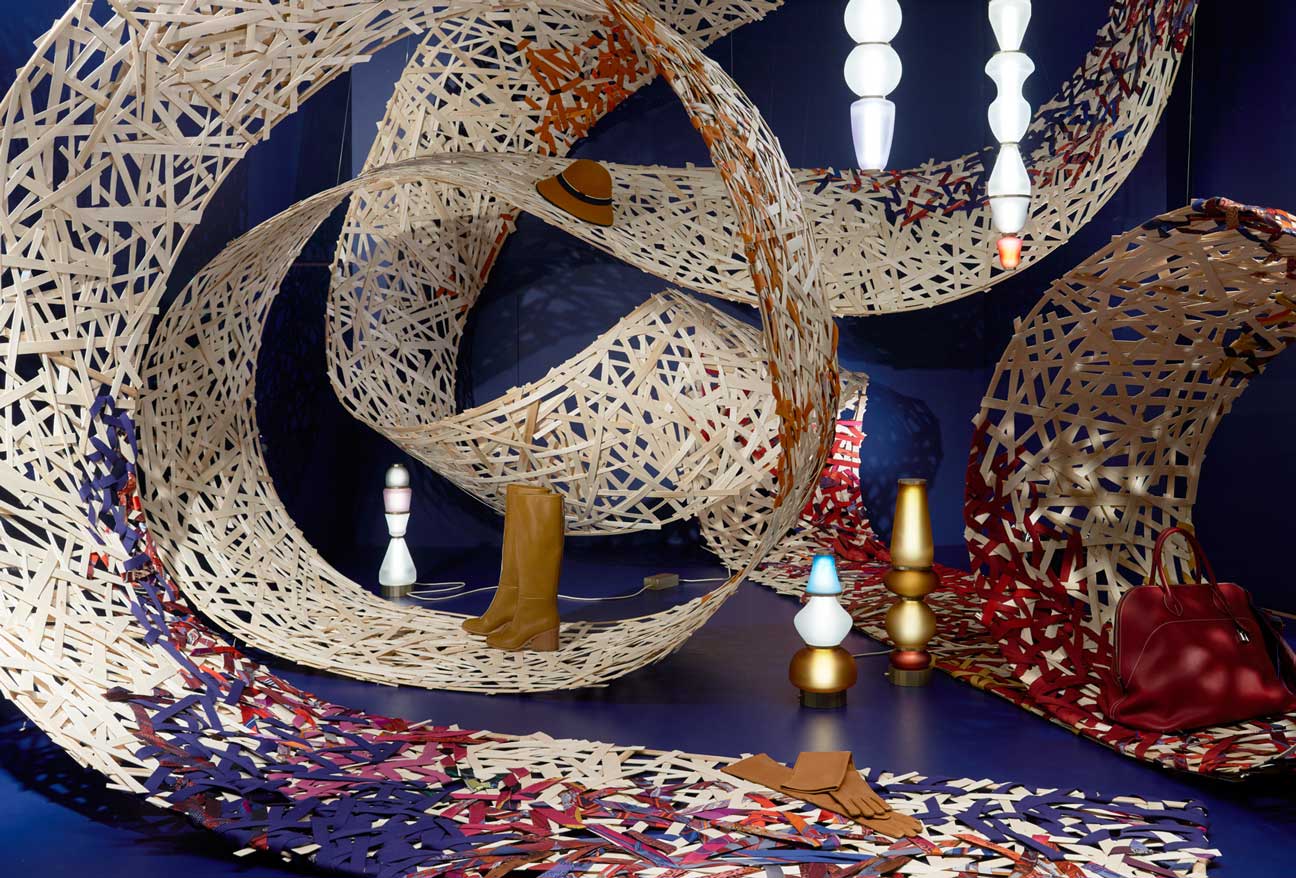 ---
BIG HANGING GAMES
- Kid Show - bastille Design Center - Paris (75) - 2015
Giant mobile composed of geometrics figures, hanging under the canopy of Bastille Design Center for the 1st Kid shows's edition. The different materials is always uses in the same form and offers unity.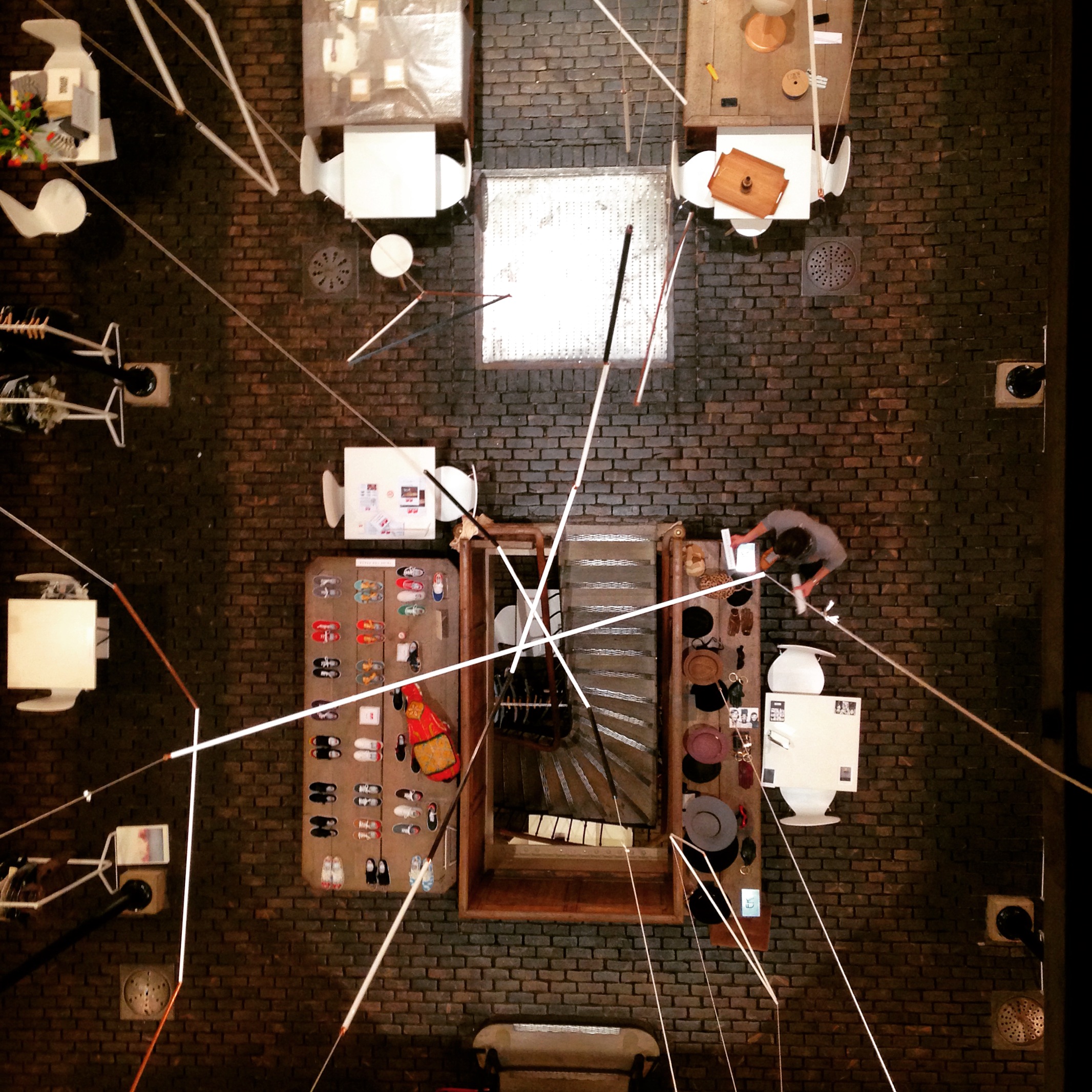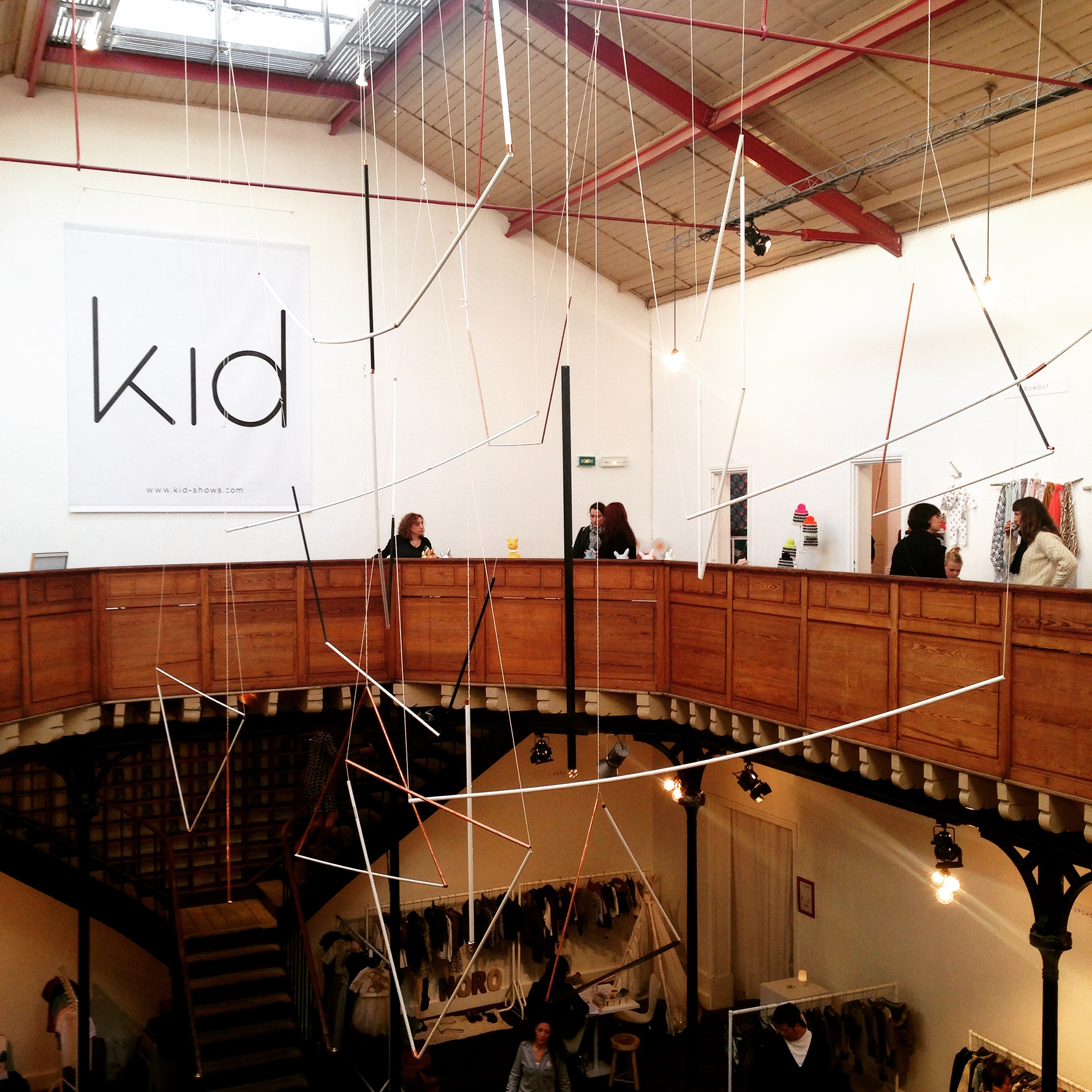 ---
TEA TIME
- Garden festival « Alice in wonderland » Residence & exhibition in Wesserling Museum (68) - 2014
Création

atelier-laps
/ Music Ulrich Vantillard
---
VILLA LENA'S UNICORN
- Outdoor sculptures for
Art Fondation Villa Lena
- Italy - 2013
Création

atelier-laps
with Laurène Vernet et Margot Jacquand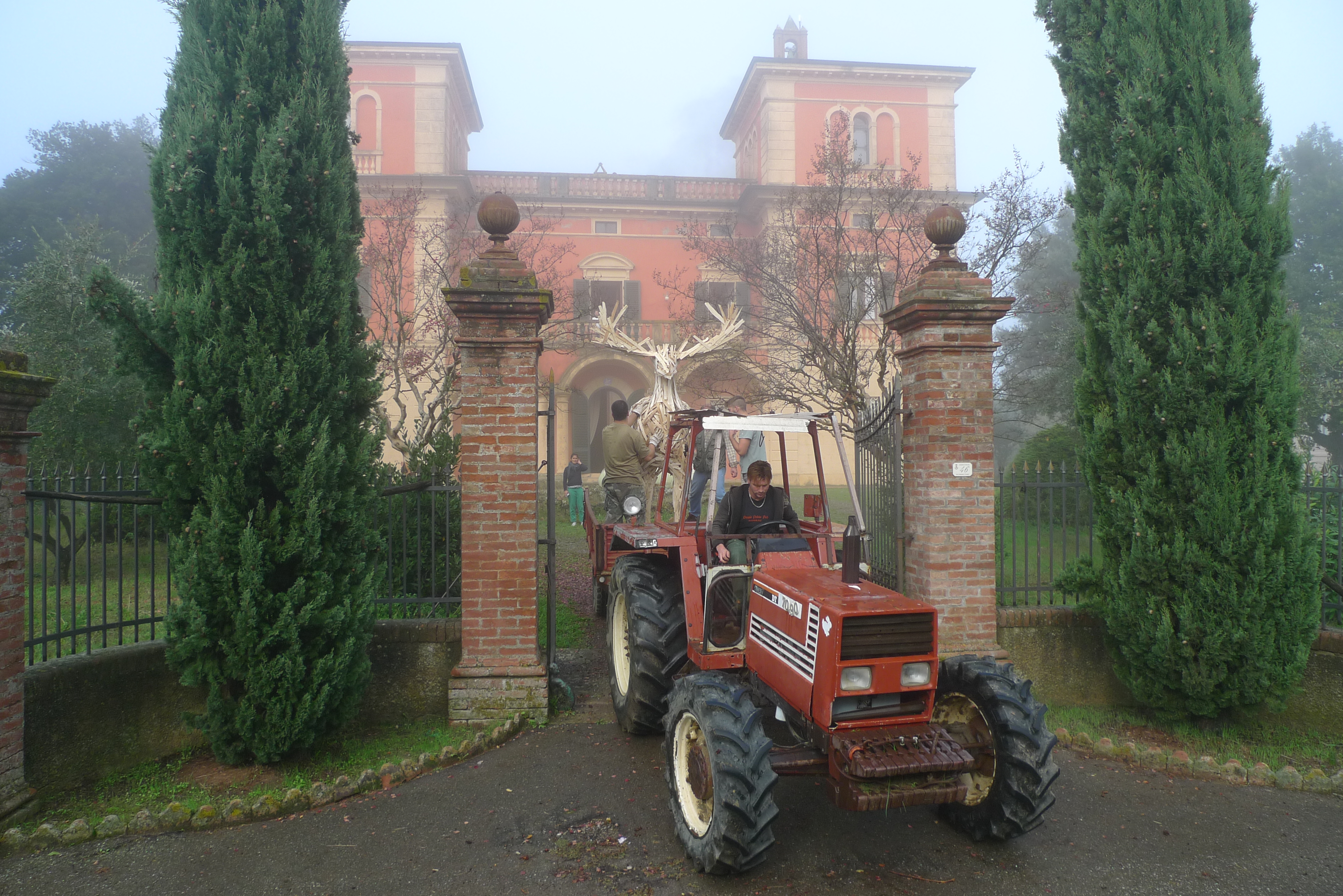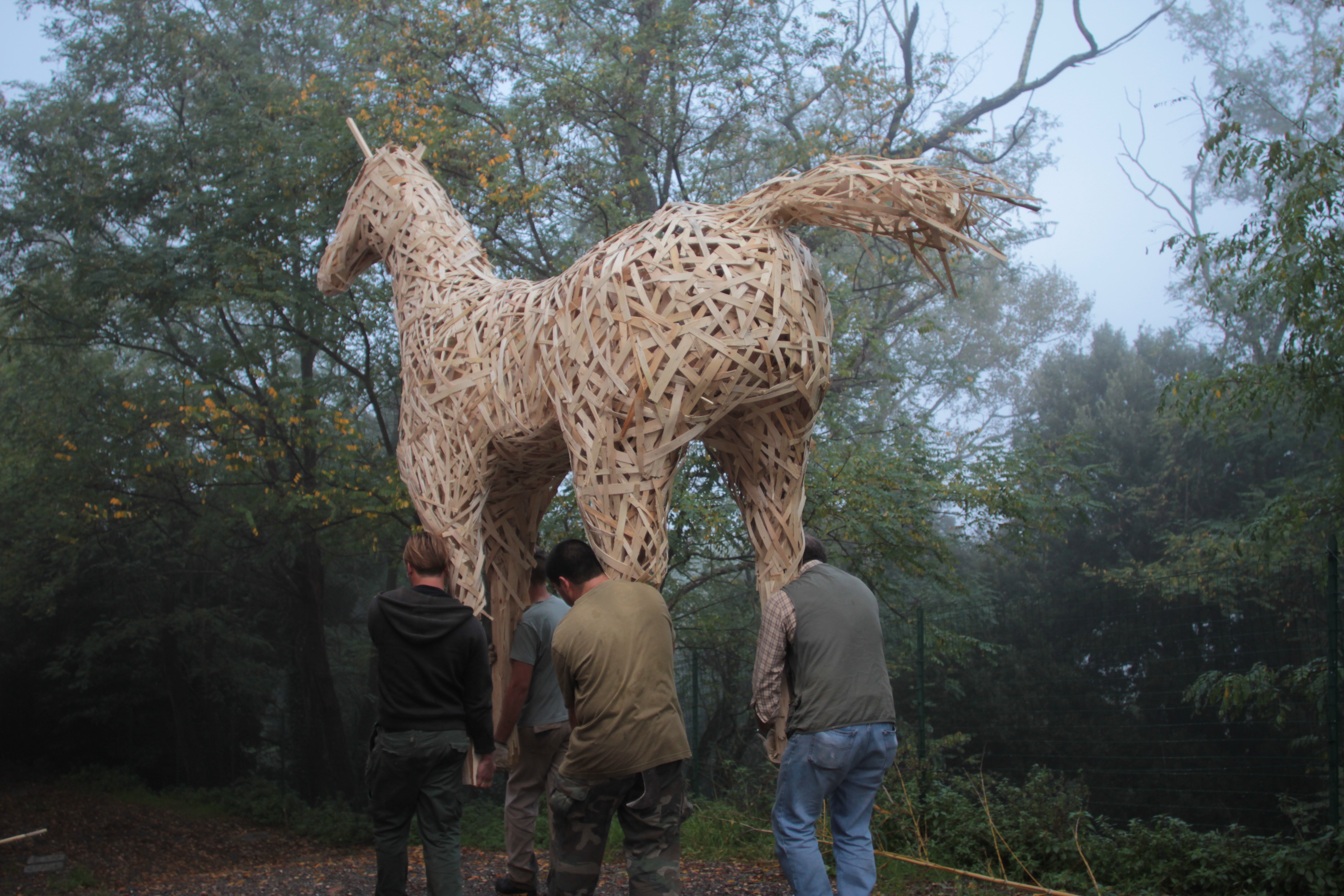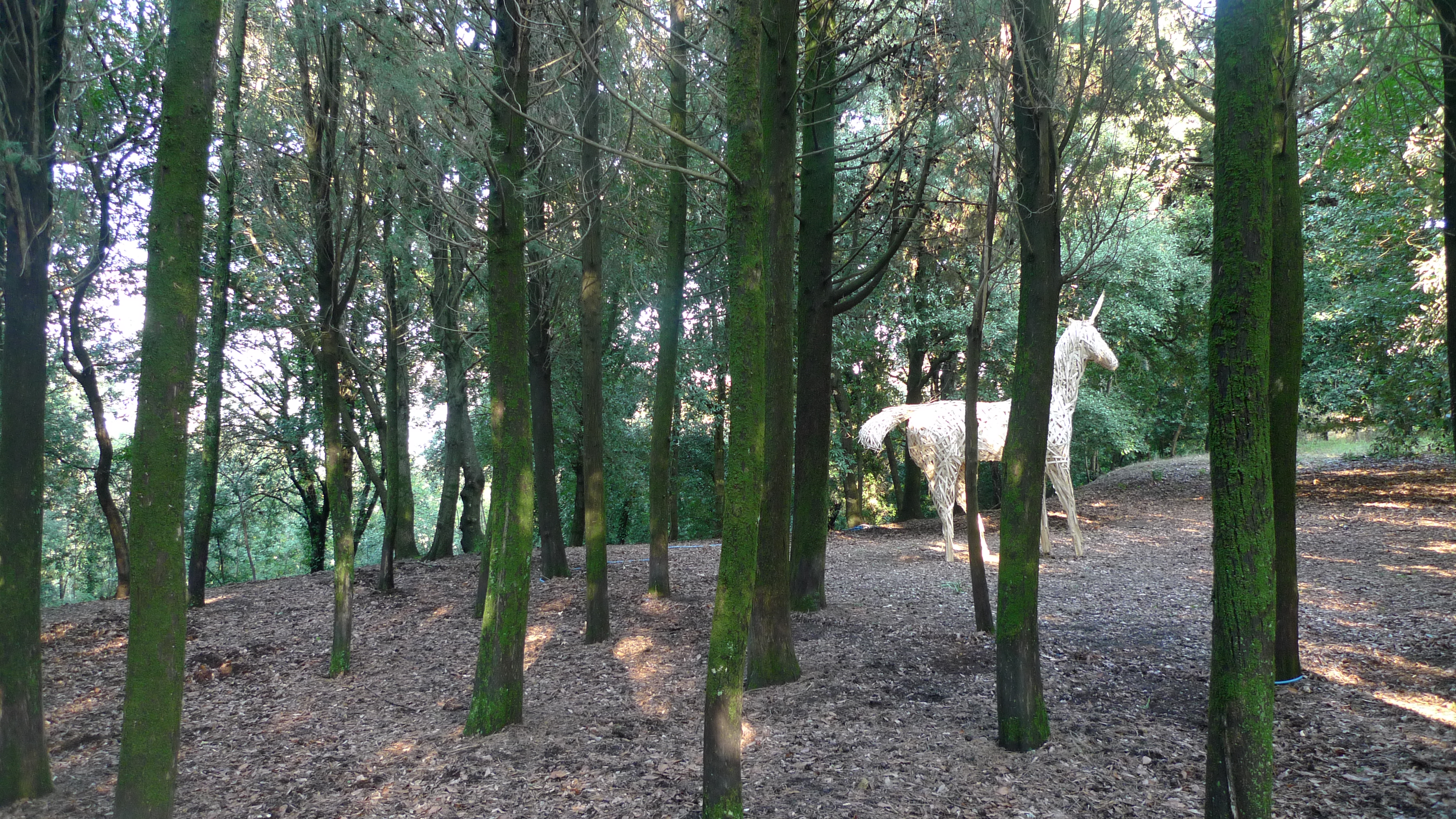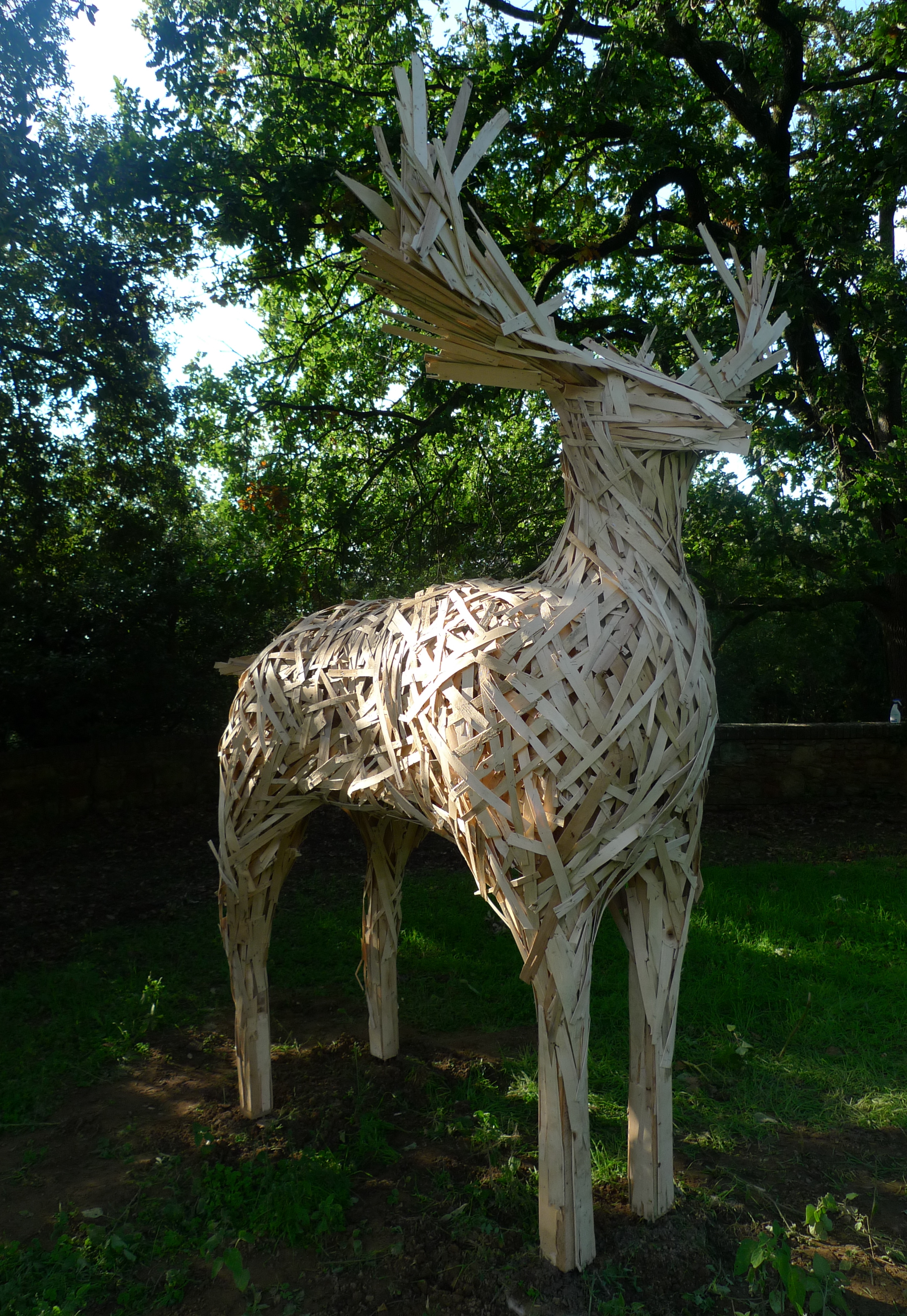 ---
COLLECTION
- Residence & exhibition of a fabric selection in Wesserling Museum (68) - 2013
Création

atelier-laps
COLLECTION is a labyrinth that speaks of range, nuances and aesthetics but also a gigantic collection of 3 tons of fabrics in the stock
of the textile museum. The facility relies on intensive sorting and celebrates opportunities to transform and recycle forgotten materials. COLLECTION refers to the techniques developed to realize a work in the principle of repetition and asks questions about the extent of our waste while achieving a minimalist work.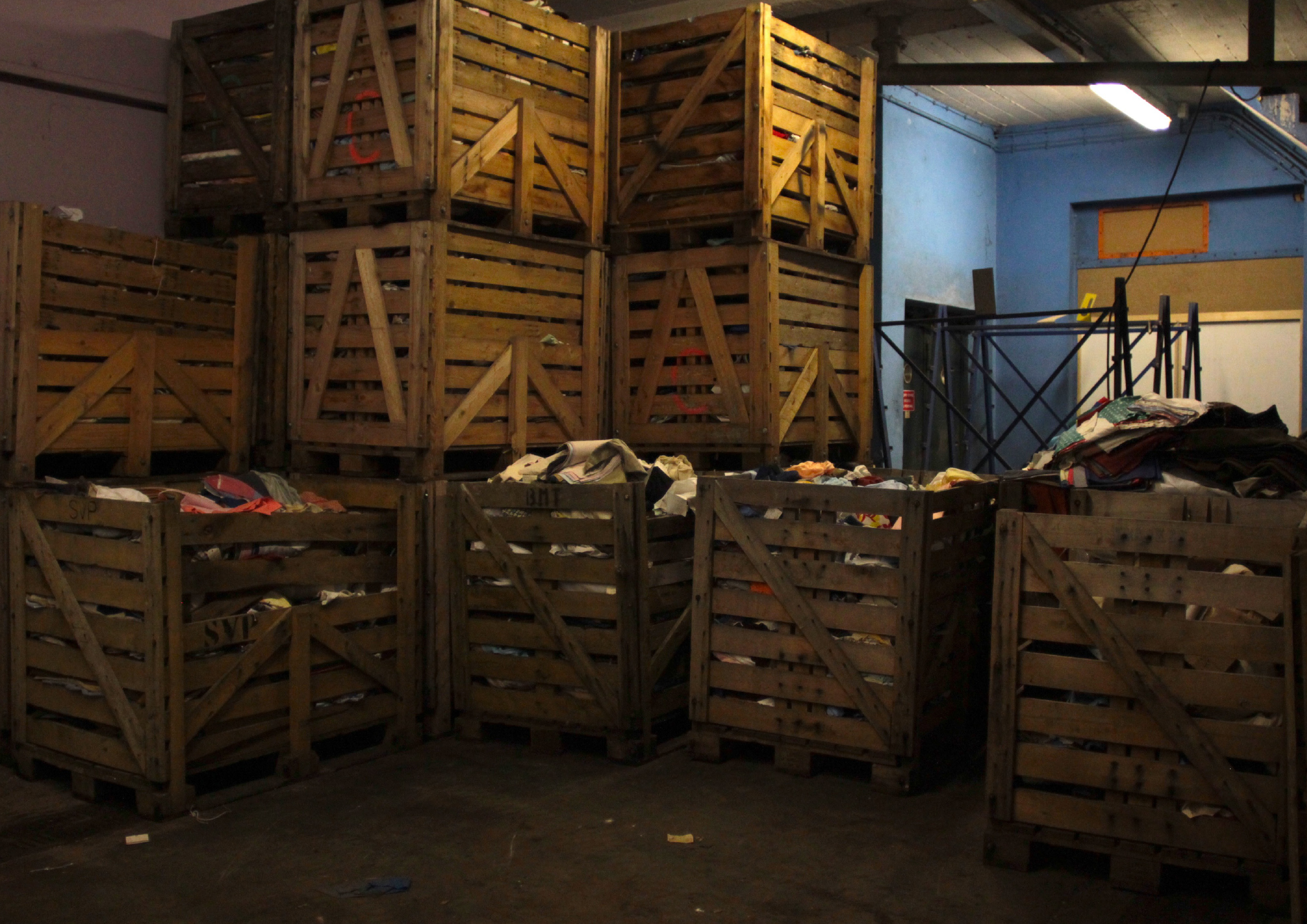 ---
CRAYONS DE COULEURS EN HERITAGE
- Sculpture of sticks - Galerie Le Purgatoire - Paris (75) - 2013
Exposition
---
LIGHTENING PATH
- Design and installation of a lightening path - Office lobby - Clamart (92) - 2009
Création

atelier-laps
Wood, plexi, copper
Arte Charpentier et JJ Masson Architectes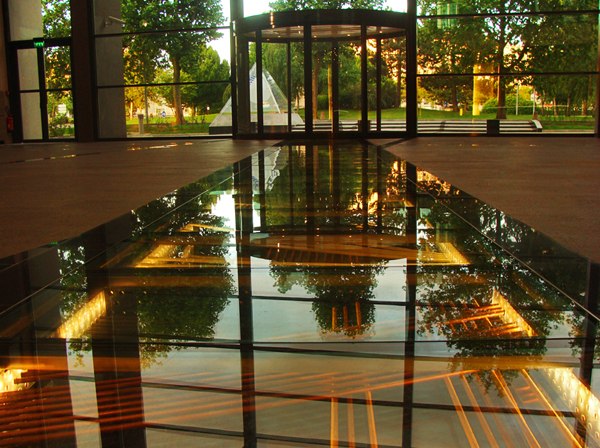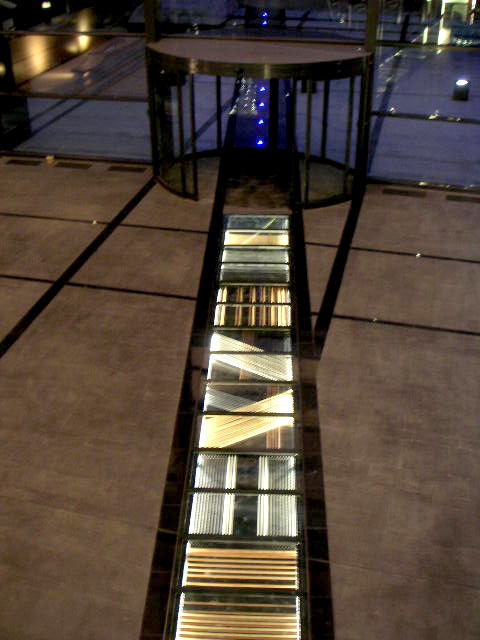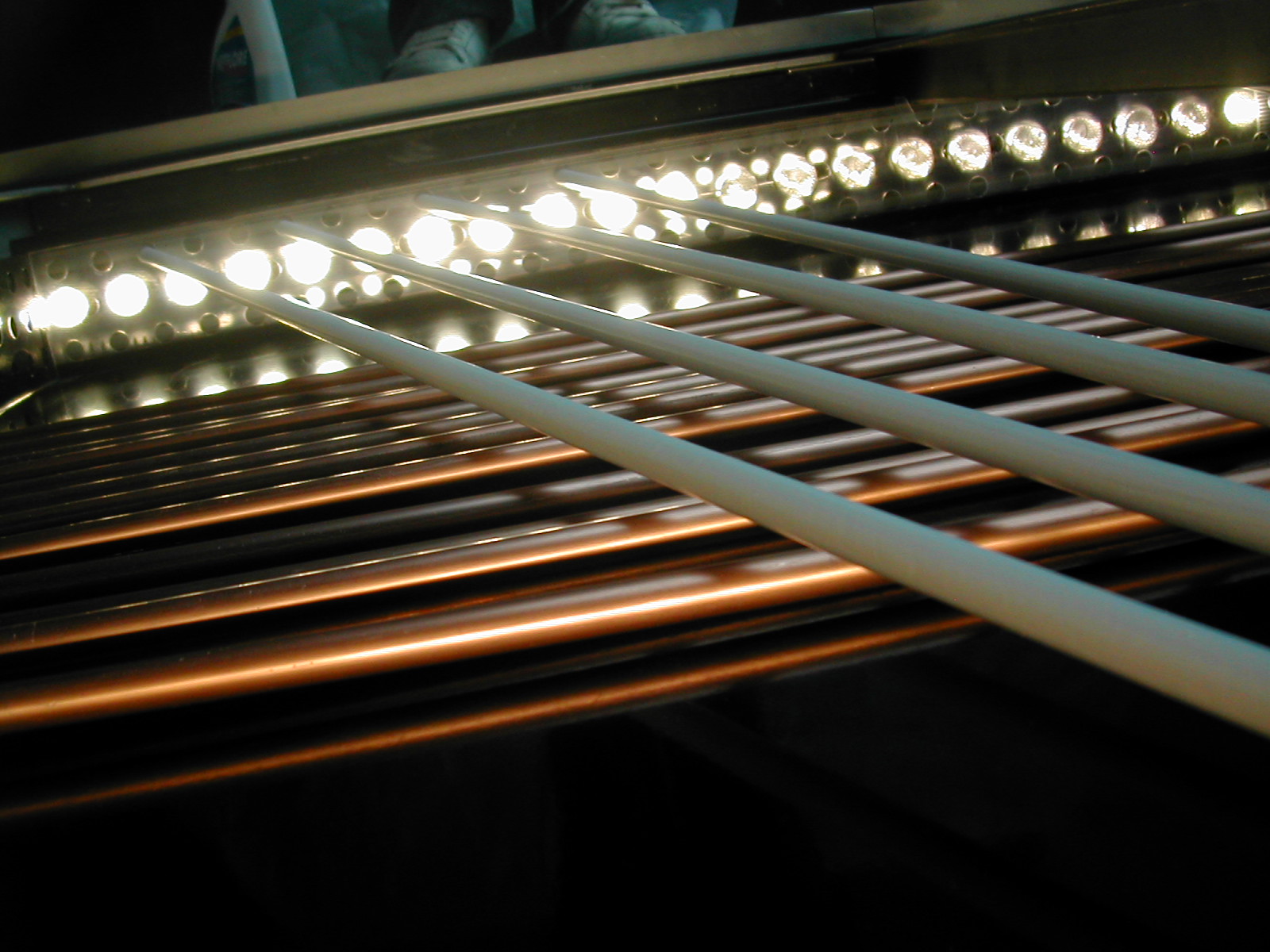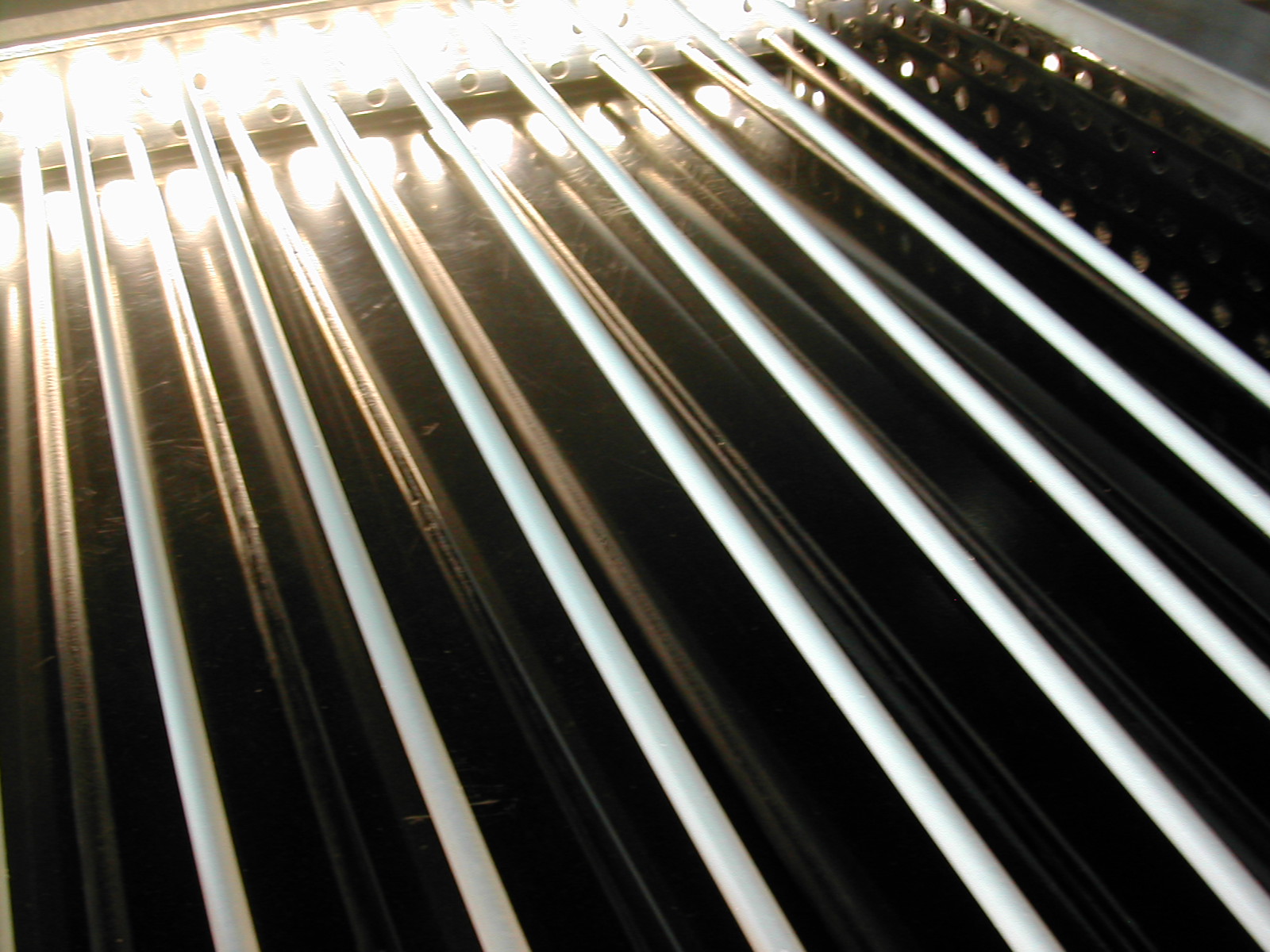 ©Kit Thomas

More projects on atelier-laps.com



---